---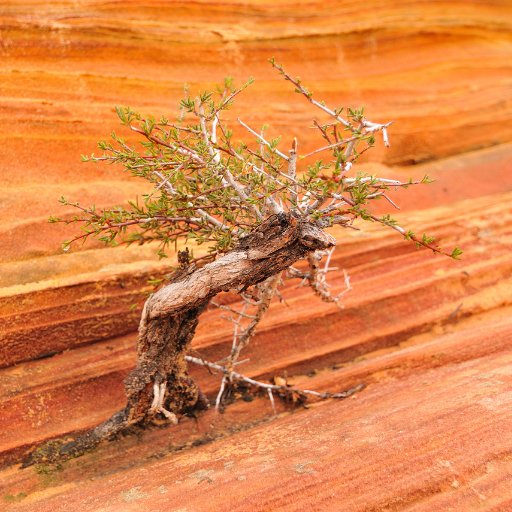 O God, my God! Be Thou not far from me, for tribulation upon tribulation hath gathered about me. O God, my God! Leave me not to myself, for the extreme of adversity hath come upon me. Out of the pure milk, drawn from the breasts of Thy loving-kindness, give me to drink, for my thirst hath utterly consumed me. Beneath the shadow of the wings of Thy mercy shelter me, for all mine adversaries with one consent have fallen upon me. Keep me near to the throne of Thy majesty, face to face with the revelation of the signs of Thy glory, for wretchedness hath grievously touched me. With the fruits of the Tree of Thine Eternity nourish me, for uttermost weakness hath overtaken me. From the cups of joy, proffered by the hands of Thy tender mercies, feed me, for manifold sorrows have laid mighty hold upon me. With the broidered robe of Thine omnipotent sovereignty attire me, for poverty hath altogether despoiled me. Lulled by the cooing of the Dove of Thine Eternity, suffer me to sleep, for woes at their blackest have befallen me. Before the throne of Thy oneness, amid the blaze of the beauty of Thy countenance, cause me to abide, for fear and trembling have violently crushed me. Beneath the ocean of Thy forgiveness, faced with the restlessness of the leviathan of glory, immerse me, for my sins have utterly doomed me.
Bahá'u'lláh
---
Glorified art Thou, O Lord my God! I yield Thee thanks for that Thou hast made me the target of divers tribulations and the mark of manifold trials, in order that Thy servants may be endued with new life and all Thy creatures may be quickened.
I swear by Thy glory, O Thou the Best Beloved of the worlds and the Desire of all such as have recognized Thee! The one reason I wish to live is that I may reveal Thy Cause, and I seek the continuance of life only that I may be touched by adversity in Thy path.
I implore Thee, O Thou by Whose summons the hearts of all them who were nigh unto Thee have soared into the atmosphere of Thy presence, to send down upon Thy loved ones what will enable them to dispense with all else except Thee. Endue them, then, with such constancy that they will arise to proclaim Thy Cause, and will call on Thy name, before all that are in Thy heaven and on Thy earth, in such wise that the Pharaonic cruelties inflicted by the oppressors among Thy servants will not succeed in keeping them back from Thee.
Thou art, verily, the God of power, the God of glory, the God of strength and wisdom.
Bahá'u'lláh
---
Unto Thee be praise, O Thou Who inclinest Thine ear to the sighing of them that have rid themselves of all attachment to any one but Thee, and Who hearest the voice of the lamentation of those who are wholly devoted to Thy Self! Thou beholdest all that hath befallen them at the hands of such of Thy creatures as have transgressed and rebelled against Thee. Thy might beareth me witness, O Thou Who art the King of the realms of justice and the Ruler of the cities of mercy! The tribulations they have been made to suffer are such as no pen, in the entire creation, can reckon. Should any one attempt to make mention of them, he would find himself powerless to describe them.
As these tribulations, however, were sustained in Thy path and for love of Thee, they who were afflicted by them render thanks, under all conditions, unto Thee, and say: "O Thou Who art the Delight of our hearts and the Object of our adoration! Were the clouds of Thy decree to rain down upon us the darts of affliction, we would, in our love for Thee, refuse to be impatient. We would yield Thee praise and thanksgiving, for we have recognized and are persuaded that Thou hast ordained only that which will be best for us. If our bodies be, at times, weighed down by our troubles, yet our souls rejoice with exceeding gladness. We swear by Thy might, O Thou Who art the Desire of our hearts and the Exultation of our souls! Every trouble that toucheth us in our love for Thee is an evidence of Thy tender mercy, every fiery ordeal a sign of the brightness of Thy light, every woeful tribulation a cooling draught, every toil a blissful repose, every anguish a fountain of gladness."
Whosoever, O my Lord, is impatient in the tribulations befalling him in Thy path, hath not drunk of the cup of Thy love nor tasted of the sweetness of Thy remembrance. I implore Thee, by Him Who is the King of all names and their Sovereign, Who is the Revealer of all attributes and their Creator, and by them who have soared aloft and drawn nigh unto Thee and winged their flight into the atmosphere of Thy presence, and have endured the galling of chains for Thy sake, to grant that all Thy people may be graciously aided to recognize Him Who is the Manifestation of Thine own Self, Who, because He summoned mankind unto Thee, hath been exiled and cast into prison.
The tenderness of Thy mercy, O my Lord, surpasseth the fury of Thy wrath, and Thy loving-kindness exceedeth Thy hot displeasure, and Thy grace excelleth Thy justice. Hold Thou, through Thy wondrous favors and mercies, the hands of Thy creatures, and suffer them not to be separated from the grace which Thou hast ordained as the means whereby they can recognize Thee. The glory of Thy might beareth me witness! Were such a thing to happen, every soul would be sore shaken, every man endued with understanding would be bewildered, and every possessor of knowledge would be dumbfounded, except those who have been succored through the hands of Thy Cause, and have been made the recipients of the revelations of Thy grace and of the tokens of Thy favors.
I swear by Thy might, O my God! Wert Thou to regard Thy servants according to their deserts in Thy days, they would assuredly merit naught except Thy chastisement and torment. Thou art, however, the One Who is of great bounteousness, Whose grace is immense. Look not down upon them, O my God, with the glance of Thy justice, but rather with the eyes of Thy tender compassions and mercies. Do, then, with them according to what beseemeth Thy generosity and bountiful favor. Potent art Thou to do whatsoever may please Thee. Incomparable art Thou. No God is there beside Thee, the Lord of the throne on high and of earth below, the Ruler of this world and of the world to come. Thou art the God of Bounty, the Ever-Forgiving, the Great Giver, the Most Generous.
Do Thou bless, O Lord my God, the One through Whom the mysteries of Thine omnipotence have been disclosed, through Whom the revelations of Thy divinity have been glorified, through Whom the goodly pearls of Thy knowledge and wisdom have been uncovered, through Whom Thy signs and tokens have been noised abroad, through Whom Thy word hath been set forth with clearness, through Whom the light of Thy countenance hath shone forth and the power of Thy sovereignty been established. Bless Thou all those also who, wholly for Thy sake, have turned towards Thee. Send down, moreover, upon Him and them such of Thy wondrous mercies as may well beseem Thy highness. Thou art, verily, the Almighty, the Help in Peril, the All-Glorious, the Self-Subsisting.
Bahá'u'lláh
---
All praise be to Thee, O my God! Thou beholdest my helplessness and poverty, and bearest witness unto my woes and trials. How long wilt Thou abandon me among Thy servants? Suffer me to ascend into Thy presence. The power of Thy might beareth me witness! Such are the tribulations with which I am encompassed that I am powerless to recount them before Thy face. Thou, alone, verily, hast through Thy knowledge reckoned them.
I beseech Thee, O Thou Who art my Companion in my lowliness, to rain down upon Thy loved ones from the clouds of Thy mercy that which will cause them to be satisfied with Thy pleasure, and will enable them to turn unto Thee and to be detached from all else except Thee. Ordain, then, for them every good conceived by Thee and predestined in Thy Book. Thou art, verily, the All-Powerful, He Whom nothing whatsoever can frustrate. From everlasting Thou hast been clothed with transcendent greatness and power, with unspeakable majesty and glory. There is no God beside Thee, the Almighty, the All-Glorious, the Ever-Forgiving.
Glorified be Thy name, Thou in Whose hand are the kingdoms of earth and heaven.
Bahá'u'lláh
---
Lauded be Thy name, O my God! Thou beholdest how the tempestuous winds of tests have caused the steadfast in faith to tremble, and how the breath of trials hath stirred up those whose hearts had been firmly established, except such as have partaken of the Wine that is life indeed from the hands of the Manifestation of Thy name, the Most Merciful. These are the ones whom no word except Thy most exalted word can move, whom nothing whatever save the sweet smelling fragrance of the robe of Thy remembrance can enrapture, O Thou Who art the Possessor of all names and the Maker of earth and heaven!
I implore Thee, O Thou Who art the beloved Companion of Bahá, by Thy name, the All-Glorious, to keep safe these Thy servants under the shadow of the wings of Thine all-encompassing mercy, that the darts of the evil suggestions of the wicked doers among Thy creatures, who have disbelieved in Thy signs, may be kept back from them. No one on earth, O my Lord, can withstand Thy power, and none in all the kingdom of Thy names is able to frustrate Thy purpose. Show forth, then, the power of Thy sovereignty and of Thy dominion, and teach Thy loved ones what beseemeth them in Thy days.
Thou art, verily, the Almighty, the Most Exalted, the All-Glorious, the Most Great.
Bahá'u'lláh
---
Magnified be Thy name, O Lord my God! I know not what the water is with which Thou hast created me, or what the fire Thou hast kindled within me, or the clay wherewith Thou hast kneaded me. The restlessness of every sea hath been stilled, but not the restlessness of this Ocean which moveth at the bidding of the winds of Thy will. The flame of every fire hath been extinguished except the Flame which the hands of Thine omnipotence have kindled, and whose radiance Thou hast, by the power of Thy name, shed abroad before all that are in Thy heaven and all that are on Thy earth. As the tribulations deepen, it waxeth hotter and hotter.
Behold, then, O my God, how Thy Light hath been compassed with the onrushing winds of Thy decree, how the tempests that blow and beat upon it from every side have added to its brightness and increased its splendor. For all this let Thee be praised.
I implore Thee, by Thy Most Great Name, and Thy most ancient sovereignty, to look upon Thy loved ones whose hearts have been sorely shaken by reason of the troubles that have touched Him Who is the Manifestation of Thine own Self. Powerful art Thou to do what pleaseth Thee. Thou art, verily, the All-Knowing, the All-Wise.
Bahá'u'lláh
---
Praise be to Thee, O Lord my God! I swear by Thy might! Successive afflictions have withheld the pen of the Most High from laying bare that which is hidden from the eyes of Thy creatures, and incessant trials have hindered the tongue of the Divine Ordainer from proclaiming the wonders of Thy glorification and praise. With a stammering tongue, therefore, I call upon Thee, O my God, and with this my afflicted pen I occupy myself in remembrance of Thy name.
Is there any man of insight, O my God, that can behold Thee with Thine own eye, and where is the thirsty one who can direct his face towards the living waters of Thy love? I am the one, O my God, who hath blotted out from his heart the remembrance of all except Thee, and hath graven upon it the mysteries of Thy love. Thine own might beareth me witness! But for tribulations, how could the assured be distinguished from the doubters among Thy servants? They who have been inebriated with the wine of Thy knowledge, these, verily, hasten to meet every manner of adversity in their longing to pass into Thy presence. I implore Thee, O Beloved of my heart and the Object of my soul's adoration, to shield them that love me from the faintest trace of evil and corrupt desires. Supply them, then, with the good of this world and of the next.
Thou art, verily, He Whose grace hath guided them aright, He Who hath declared Himself to be the All-Merciful. No God is there but Thee, the All-Glorious, the Supreme Helper.
Bahá'u'lláh
---