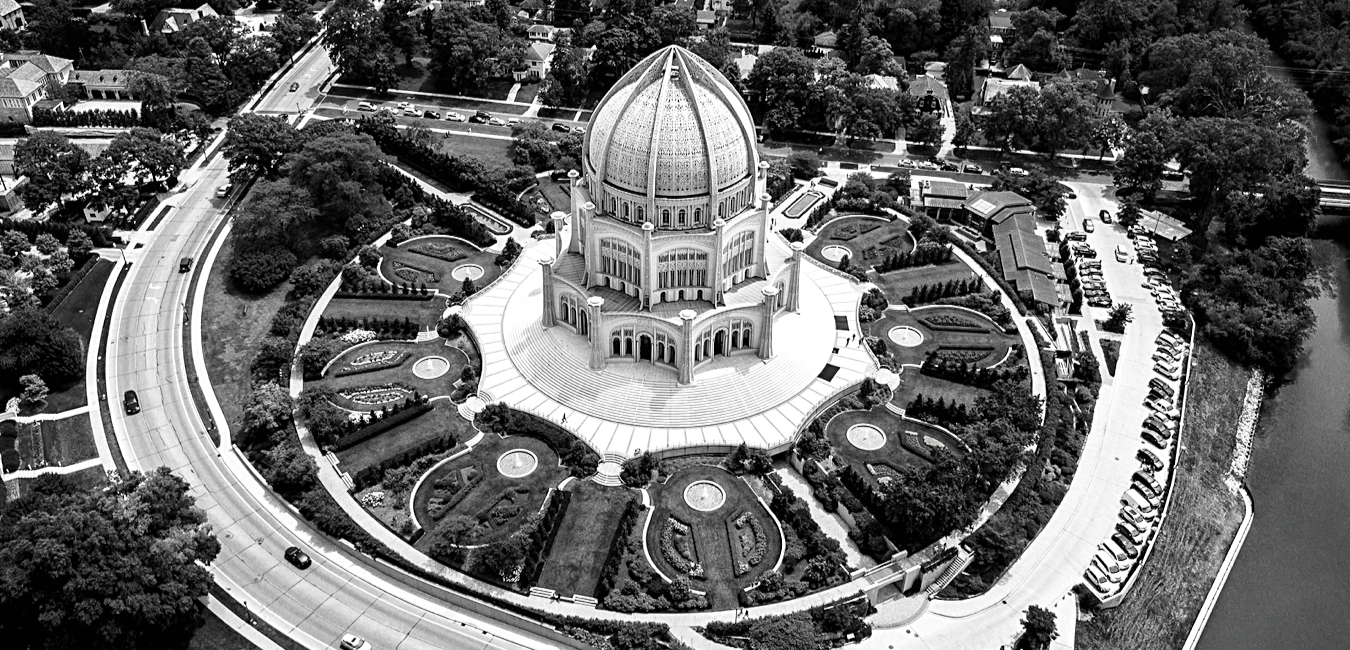 ---
O Thou Whose tests are a healing medicine to such as are nigh unto Thee, Whose sword is the ardent desire of all them that love Thee, Whose dart is the dearest wish of those hearts that yearn after Thee, Whose decree is the sole hope of them that have recognized Thy truth! I implore Thee, by Thy divine sweetness and by the splendors of the glory of Thy face, to send down upon us from Thy retreats on high that which will enable us to draw nigh unto Thee. Set, then, our feet firm, O my God, in Thy Cause, and enlighten our hearts with the effulgence of Thy knowledge, and illumine our breasts with the brightness of Thy names.
---
Glory to Thee, O my God! But for the tribulations which are sustained in Thy path, how could Thy true lovers be recognized; and were it not for the trials which are borne for love of Thee, how could the station of such as yearn for Thee be revealed? Thy might beareth me witness! The companions of all who adore Thee are the tears they shed, and the comforters of such as seek Thee are the groans they utter, and the food of them who haste to meet Thee is the fragments of their broken hearts.
How sweet to my taste is the bitterness of death suffered in Thy path, and how precious in my estimation are the shafts of Thine enemies when encountered for the sake of the exaltation of Thy word! Let me quaff in Thy Cause, O my God, whatsoever Thou didst desire, and send down upon me in Thy love all Thou didst ordain. By Thy glory! I wish only what Thou wishest, and cherish what Thou cherishest. In Thee have I, at all times, placed my whole trust and confidence.
Raise up, I implore Thee, O my God, as helpers to this Revelation such as shall be counted worthy of Thy name and of Thy sovereignty, that they may remember me among Thy creatures, and hoist the ensigns of Thy victory in Thy land.
Potent art Thou to do what pleaseth Thee. No God is there but Thee, the Help in Peril, the Self-Subsisting.
---
Glorified art Thou, O Lord my God! Every man of insight confesseth Thy sovereignty and Thy dominion, and every discerning eye perceiveth the greatness of Thy majesty and the compelling power of Thy might. The winds of tests are powerless to hold back them that enjoy near access to Thee from setting their faces towards the horizon of Thy glory, and the tempests of trials must fail to draw away and hinder such as are wholly devoted to Thy will from approaching Thy court.
Methinks, the lamp of Thy love is burning in their hearts, and the light of Thy tenderness is lit within their breasts. Adversities are incapable of estranging them from Thy Cause, and the vicissitudes of fortune can never cause them to stray from Thy pleasure.
I beseech Thee, O my God, by them and by the sighs which their hearts utter in their separation from Thee, to keep them safe from the mischief of Thine adversaries, and to nourish their souls with what Thou hast ordained for Thy loved ones on whom shall come no fear and who shall not be put to grief.
---
Dispel my grief by Thy bounty and Thy generosity, O God, my God, and banish mine anguish through Thy sovereignty and Thy might. Thou seest me, O my God, with my face set towards Thee at a time when sorrows have compassed me on every side. I implore Thee, O Thou Who art the Lord of all being, and overshadowest all things visible and invisible, by Thy Name whereby Thou hast subdued the hearts and the souls of men, and by the billows of the Ocean of Thy mercy and the splendors of the Daystar of Thy bounty, to number me with them whom nothing whatsoever hath deterred from setting their faces toward Thee, O Thou Lord of all names and Maker of the heavens!
Thou beholdest, O my Lord, the things which have befallen me in Thy days. I entreat Thee, by Him Who is the Dayspring of Thy names and the Dawning-Place of Thine attributes, to ordain for me what will enable me to arise to serve Thee and to extol Thy virtues. Thou art, verily, the Almighty, the Most Powerful, Who art wont to answer the prayers of all men!
And, finally, I beg of Thee by the light of Thy countenance to bless my affairs, and redeem my debts, and satisfy my needs. Thou art He to Whose power and to Whose dominion every tongue hath testified, and Whose majesty and Whose sovereignty every understanding heart hath acknowledged. No God is there but Thee, Who hearest and art ready to answer.
---
Lauded and glorified art Thou, O my God! I entreat Thee by the sighing of Thy lovers and by the tears shed by them that long to behold Thee, not to withhold from me Thy tender mercies in Thy Day, nor to deprive me of the melodies of the Dove that extolleth Thy oneness before the light that shineth from Thy face. I am the one who is in misery, O God! Behold me cleaving fast to Thy Name, the All-Possessing. I am the one who is sure to perish; behold me clinging to Thy Name, the Imperishable. I implore Thee, therefore, by Thy Self, the Exalted, the Most High, not to abandon me unto mine own self and unto the desires of a corrupt inclination. Hold Thou my hand with the hand of Thy power, and deliver me from the depths of my fancies and idle imaginings, and cleanse me of all that is abhorrent unto Thee.
Cause me, then, to turn wholly unto Thee, to put my whole trust in Thee, to seek Thee as my Refuge, and to flee unto Thy face. Thou art, verily, He Who, through the power of His might, doeth whatsoever He desireth, and commandeth, through the potency of His will, whatsoever He chooseth. None can withstand the operation of Thy decree; none can divert the course of Thine appointment. Thou art, in truth, the Almighty, the All-Glorious, the Most Bountiful.
---
Is there any Remover of difficulties save God? Say: Praised be God! He is God! All are His servants, and all abide by His bidding!
---
Thou knowest full well, O my God, that tribulations have showered upon me from all directions and that no one can dispel or transmute them except Thee. I know of a certainty, by virtue of my love for Thee, that Thou wilt never cause tribulations to befall any soul unless Thou desirest to exalt his station in Thy celestial Paradise and to buttress his heart in this earthly life with the bulwark of Thine all-compelling power, that it may not become inclined toward the vanities of this world. Indeed Thou art well aware that under all conditions I would cherish the remembrance of Thee far more than the ownership of all that is in the heavens and on the earth.
Strengthen my heart, O my God, in Thine obedience and in Thy love, and grant that I may be clear of the entire company of Thine adversaries. Verily, I swear by Thy glory that I yearn for naught besides Thyself, nor do I desire anything except Thy mercy, nor am I apprehensive of aught save Thy justice. I beg Thee to forgive me as well as those whom Thou lovest, howsoever Thou pleasest. Verily, Thou art the Almighty, the Bountiful.
Immensely exalted art Thou, O Lord of the heavens and earth, above the praise of all men, and may peace be upon Thy faithful servants and glory be unto God, the Lord of all the worlds.
---
I adjure Thee by Thy might, O my God! Let no harm beset me in times of tests, and in moments of heedlessness guide my steps aright through Thine inspiration. Thou art God, potent art Thou to do what Thou desirest. No one can withstand Thy Will or thwart Thy Purpose.
---
O Lord! Thou art the Remover of every anguish and the Dispeller of every affliction. Thou art He Who banisheth every sorrow and setteth free every slave, the Redeemer of every soul. O Lord! Grant deliverance through Thy mercy, and reckon me among such servants of Thine as have gained salvation.
---
---